Mojo Player Profile and Top Wins
We provide you with winning statistics for player Mojo from UK, Birmingham. See the most played online casino games, the biggest wins and other data, updated daily.
Big Win of Mojo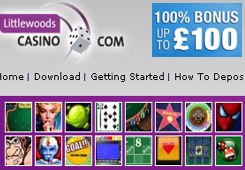 Mojo won £2,058,888.00 while playing Millionaires Club on 2007-06-30 and the winner story can be seen here: A Lucky Punter Has Scooped The UKs Highest Ever Online Jackpot - Winning GBP2,058,888 While Playing Online Slot Machines.
Most Recent Win!
Mojo won 2,058,888.00 GBP playing Millionaires Club progressive slot at Littlewoods Casino on Jun 30, 2007.
Top 12 Wins of Mojo (UK, Birmingham)
We hope online gambling experience of Mojo was amazing with a huge win of the jackpot of over £1 million. With the highest win of some $3,150,098, Mojo is one of the biggest online casino winners of the year. Just a few players become instant millionaires due to online casinos each year.