February 2003 Online Casino Winners Stories.

February 25, 2003. $1,626,184.56 Cash Jackpot won by Ronald H. on Major Millions - A New Record. Ronald H. became an instant millionaire when he won the largest ever online jackpot at Golden Tiger Online Casino. Jackpot Madness, the largest progressive jackpot portal on Net, will award Ronald H., the Major Millions slot winner, with a record breaking sum of $1,626,184.56 in one single CASH payment. This is the second win of over $1,000,000 and is the world's biggest ever online jackpot. Major Millions..

February 21, 2003. Cash Splash Winner Conquers Treasure Nile! Lorelei B. Wins $113,484.01 Playing Treasure Nile At All Slots. Lorelei B. won $113,484.01 progressive jackpot playing Treasure Nile Video Slot at All Slots online casino on Feb. 21, 2003. She also won $45,903.44 on Cash Splash on Mar. 30, 2002 at All Slots. "My mother always told me that I could do anything I set my mind to. After winning Cash Splash last year, I made up my mind that I would win Treasure Nile....and I DID!" said the winner. Treasure Nile is a..

February 18, 2003. Debbie E. Wins Big $321,000.97 Jackpot Playing Cyberstud Poker At All Slots Casino. Online gambler Debbie E. won huge progressive jackpot of $321,000.97 playing CyberStud Poker at All Slots online casino on February 18, 2003. "I always talk to the computer screen, begging for good cards and a lucky hand. This time it really worked!" said the winner. Cyberstud is a popular Microgaming Stud Poker game with a relatively large minimum progressive jackpot of $50,000. The recent winner Debbie..

February 15, 2003. Shop Till You Drop! Story Of Diane P. Winning $5,799.55 On Fruit Fiesta Slot At Lucky Nugget Casino. Online slots gambler Diane P. won $5,799.55 progressive jackpot playing Fruit Fiesta Slot at Lucky Nugget online casino on Feb. 15, 2003. "Our plans for the money include shopping for our grandchildren and, of course, we will set aside a few dollars for visiting the Lucky Nugget site. Thanks for a wonderful experience." said the winner. Fruit Fiesta is a popular 3-reel 3 payline slot machine game..

February 14, 2003. Casino Tropez Player Rick T. Wins $37,558 On Diamond Valley Slot. Rick T. won $37,558 while playing Diamond Valley progressive slot game at Casino Tropez on February 14th, 2003. Diamond Valley is a 5 reel 5 payline progressive slot machine game developed by Playtech. The minimum jackpot in this game is $5,000. "At first I thought I must be playing for fun! I mean, a JACKPOT, on my second ever time playing slots?!! I remember I just sat there frozen, not knowing what I..

February 8, 2003. Tattooed Angel Brings on Big Win! Jennifer H. Wins $41,081.48 Playing Treasure Nile At Vegas Slot Casino. Lucky Jennifer H. won $41,081.48 progressive jackpot playing Treasure Nile Video Slot at Vegas Slot online casino on Feb. 8, 2003. "I have a angel on my shoulder - a tattooed one. She is my good luck, and this time she really pulled through." said the winner. Treasure Nile is a Microgaming 5 reel 9 payline progressive slot game with 35 different winning combinations and progressive jackpot starting at..

February 7, 2003. Consolation Prize Awarded To Omni Casino Player 'Playbob'.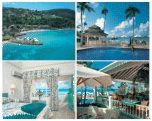 While there were over 100 contestants who correctly selected Tampa Bay over Oakland to win Superbowl XXXVII, which is amazing in and of itself, no one was able to hit the exact winning and losing score in the game (TB 48 : OAK 21).

That actually turned out to be a good thing for Omni Casino player 'playbob' who ended up winning the consolation prize of a 5 Day / 4 Night All-Inclusive vacation for 2 at the Luxurious Blue Waters Hotel (Antigua), just for playing in the casino during the month of January.

February 7, 2003. Winner Gives Back to the Community. Jessica A. Wins $102,912.55 Playing Treasure Nile At Jackpots In A Flash. Online gambler Jessica A. won $102,912.55 progressive jackpot playing Treasure Nile Video Slot at Jackpots In A Flash online casino on Feb. 7, 2003. "I plan on sharing my money with different animal shelters and family members. I enjoy giving money to people or organizations that I feel could really use it and now I will have a change to do that. " said the winner. Treasure Nile is a Microgaming 5 reel 9..

February 7, 2003. Patience and Determination, the Winning Combination! Babette A. Wins $1,876.20 On Fruit Fiesta At Sun Vegas Casino. Casino player Babette A. won $1,876.20 progressive jackpot playing Fruit Fiesta Slot at Sun Vegas online casino on Feb. 7, 2003. "Although the jackpot amount was not very high, I was determined to see if I could really hit the jackpot. I have been trying on Fruit Fiesta for over a year." said the winner. Fruit Fiesta is a popular 3-reel 3 payline slot machine game developed by Microgaming. For a small max..

February 4, 2003. Skerr02 wins $128,237 Spice Island (Caribbean) Poker jackpot at Inter Casino. Casino player with the name Skerr02 was playing Caribbean Stud Poker at InterCasino when he has hit a massive $188,237 progressive jackpot. In his interview he said: "I am still in what must be Jackpot Shock! I was looking for a new game at InterCasino and had decided to try Spice Island Poker. A few weeks into playing the game I knew I loved it, having enjoyed a few full houses, a flush and one four of a..

February 4, 2003. Player STRONGARM Who Used To 'Hate' $lotland Wins $39,507 'Booster' Progressive Jackpot. On January 27, 2003, STRONGARM, a retired player from North Carolina, was very pleased to have logged in at Slotland to play some rounds. At the time of her log out, STRONGARM found an additional $39,507 in her $lotland account. STRONGARM has been a $lotland player for about 2 years, but it was not at all a smooth ride for her. Slotland support staff remember the early days, when it seemed like each email..

February 1, 2003. Lucky Number 4 Brings in over $40,000! Suzanne H. Wins $40,121.10 Playing Fruit Fiesta At Roxy Palace Casino. Suzanne H. won $40,121.10 progressive jackpot playing Fruit Fiesta Slot at Roxy Palace online casino on Feb. 1, 2003. "My lucky number is 4. My birthday is 4/4/44, so when Fruit Fiesta rolled over to $40,000 I knew I had it nailed." said the winner. Fruit Fiesta is a popular 3-reel 3 payline slot machine game developed by Microgaming. For a small max bet of $0.75 per spin you have a chance to win a..

All Casino Winner Stories

Previous Monthly Casino Winners News:
Jan '03 Dec '02 Nov '02 Oct '02 Sep '02 Aug '02 Jul '02


Player
Win
Game
Date
Casino
Ronald H.
$1,626,184.56
Major Millions
Feb 25
Golden Tiger Casino
Debbie E.
$321,000.97
Progressive Cyberstud
Feb 18
All Slots
Skerr02
$128,237.72
Spice Island Poker
Feb 04
InterCasino
Lorelei B.
$113,484.01
Treasure Nile
Feb 21
All Slots
Jessica A.
$102,912.55
Treasure Nile
Feb 07
Jackpot City
Jennifer H.
$41,081.48
Treasure Nile
Feb 08
Vegas Slot Casino
Lisa T.
$40,879.55
Cash Splash
Feb 07
Vegas Palms
Suzanne H.
$40,121.10
Fruit Fiesta
Feb 01
All Slots
Rick T.
$37,558.00
Diamond Valley $1
Feb 14
Casino Tropez
Jane L.
$29,717.00
Cash Splash
Feb 12
Lucky Nugget
All Winners of February 2003, Top Games and Daily Stats »

WINNING STATS: GAMES | CASINOS | COUNTRIES | PLAYERS | SOFTWARE