September 2016 Online Casino Winners Stories.

September 21, 2016. M.R. won CA$11,599 on Mega Moolah at Casino Classic in September 2016. Casino Rewards Support: Congratulations on your big win M.R.! We love to see our valued players win big! M.R: Is this for real? Casino Rewards Support: This is absolutely for real! Congratulations on this amazing win! M.R: Thanks Casino Rewards Support: We would like to ask you how you feel?! M.R: Im happy, I never played before and Im single mom with three small kids. Casino Rewards Support: What..

September 15, 2016. Norwegian Player Wins Almost 5M Euros On Mega Fortune Slots At Betsson Casino. Net Entertainment (NetEnt), the leading developer of world-class digital casino solutions, helped the dreams of Betsson Casino player Yngve L come true, following the fall of a 45,000,000 kroner (€4.9m) jackpot on its popular Mega Fortune progressive slot. The Norwegian man, playing on the Betsson Casino website, is the second multi-millionaire to be created playing Mega Fortune this year..

September 14, 2016. R.W. signed up at Zodiac Casino in September 2016, and a day later he won €19,900 playing Mega Moolah. You won playing on Mega Moolah, what is it about this game that you enjoy most? I love the game; its so exciting. You never know when youre gonna hit the jackpot! What happened when you placed the winning bet? Do you remember the combination of symbols that was on your screen? I dont remember anything - just that I hit the jackpot. Who did you tell first and what was their reaction? Family and friends..

September 8, 2016. Robbie P won bundles on 75 Ball Sapphire Bingo at JackpotJoy Casino. Robbie P. was ecstatic with his £4,028 on Lounge Bingo! ďIím so excited about my big win - I canít believe it! Iíve had so much trouble with my boiler recently and got quoted that itíd cost £3,000 to fix it. Anyway, I came in from work late and checked the Lounge because I wanted to leave some tickets running through the night as the jackpot was near £4,000. I went to bed and when I..

September 6, 2016. C.V. won CA$182,200 while playing Couch Potato at UK Casino Club in September 2016.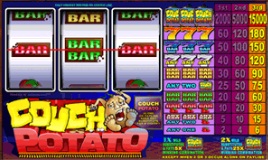 I am still numb! Such an amazing feeling to win money back and more....wooo!

OMG, these casinos are the ultimate payout - better than any other online, without a doubt!

The best casinos for bonus as well....thank you kindly team!



September 5, 2016. Clare G Won Almost GBP20K on Bejeweled Bingo at JackpotJoy. JackpotJoy Casino player Clare G won loads on 90 Ball Bingo. Clare was over the moon with her £19,958 win on Bejewelled Bingo! ďOne lunchtime I was bored and so decided to play a few games of Bingo to pass the time. When my big win came in I was so happy that I was shaking and jumping around the kitchen - I couldnít believe it!Ē Well done Clare, keep dancing! Bejeweled Bingo is a 25p Bingo..

All Casino Winner Stories

Previous Monthly Casino Winners News:
Aug '16 Jul '16 Jun '16 May '16 Apr '16 Mar '16 Jan '16


Player
Win
Game
Date
Casino
Yngve L
€4,910,644.00
Mega Fortune
Sep 15
Betsson Casino
Abbie
£884,322.14
The Pig Wizard - Vegas Millions
Sep 25
William Hill Vegas
Abbie
£884,322.14
The Pig Wizard - Mobile
Sep 25
William Hill Vegas
Anon
£868,557.00
The Winnings of Oz
Sep 30
Paddy Power Casino
Vadim
$795,055.00
Roulette Live
Sep 23
Europa Casino
Vadim
$601,700.00
Casino HoldEm Live
Sep 20
Europa Casino
H.M.
$494,350.00
Leagues of Fortune
Sep 10
Luxury Casino
Vadim
$477,276.00
Roulette Live
Sep 03
Europa Casino
MS
€391,363.86
Geisha Wonders
Sep 03
Paf
Player 5p
£290,972.76
Tiki Temple 5p
Sep 07
JackpotJoy
All Winners of September 2016, Top Games and Daily Stats »