B.L. won €254,639 on Major Millions 5 Reel at Luxury Casino in July 2016.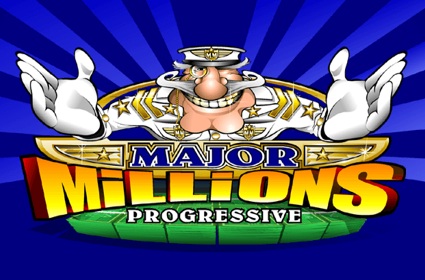 First of all, how do you feel?
At first, happy but rather confused! I just saw numbers and I didnt realise it, hence why Ive called you!
How will you be celebrating your win today?
With my family including my two kids.
What do you enjoy most about playing at Luxury Casino?
It is very easy to play and by using your smartphone it is possible to win anywhere- for example in the waiting room when you wait for a doctor.
You won playing Major Millions, what is it about this game that you enjoy most?
The symbols and the big jackpot.
Any specific reason why you were playing that day?
I was bored and sitting in front of the TV when I decided to play on my phone.
Who did you tell first and what was their reaction?
My wife - she took a picture of my phone with her phone too!
Do you have any plans on how to use your winnings?
Pay off our mortgage and some of my debts.
What would you say to our players? Any tips or tricks?
Play safe - not hope too much for the jackpot - you need a lot luck
Related Winners Articles:
1. W.D. won an incredible CA$130,000 on Avalon and Asian Beauty..

(10/05/2016)



2. S.S. won €23,007 on CashSplash at Zodiac Casino in May..

(09/05/2016)



3. F.J. won €3,400 on Treasure Nile at Zodiac Casino in April..

(08/04/2016)



4. N.K. won an incredible CA$367,000 on Avalon and the Casino..

(07/04/2016)



All Casino Jackpot Winners Stories