After depositing just €2, K.S. won €39,286 on Mega Moolah at Zodiac Casino in September.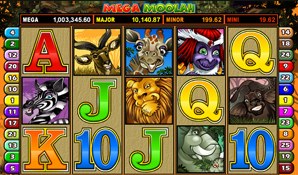 What went through your head when the screen said you had won the jackpot? Did you believe it was real?
My first thought was that it couldnt be real; the notification is wrong, or someone else had just won that amount. It took me several hours before I realised it, and only once it was confirmed via LiveChat that it was, in fact, true, did I grasp that I had really won!
How long had you been playing before winning?
It took about half an hour before I won the jackpot. Now that's what I call a great hourly rate!
How much did you deposit?
Especially that I only deposited €2 and received a €20 bonus from Zodiac Casino to play the 80 Free Spins on Mega Moolah. That was an investment which has paid off!
How did you find out about Zodiac Casino? What made you play?
I became aware of the casino via the App Store and Facebook. The good reviews and the fair offer convinced me.
Who did you tell first? Did they believe you?
To date, I have not told anyone that I won. First, I will tell my children; they will definitely not believe me because I am renowned for often joking around.
Do you already have plans for what you will do with the money?
With the win, I would like to buy a new car – a Renault Van with enough room for the entire family. Besides that, I shall organise a nice holiday with the kids (then they will actually believe it).
What would you tell other players that have been thinking of giving zodiac casino a try?
To others players, I would definitely recommend giving it a try. It is a fair offer in which you can get to know the casino, and you never know when luck will strike. And through the generous offer of depositing €1 and receiving a €20 bonus, you're not putting yourself at risk.
Zodiac Casino has convinced me, and I will certainly play here again in the future!
Related Winners Articles:
1. K.S. landed an impressive CA$16,708 win in October 2015 playing..

(26/10/2015)



2. M.R. won CA$11,599 on Mega Moolah at Casino Classic in..

(21/09/2016)



3. R.W. signed up at Zodiac Casino in September 2016, and a day..

(14/09/2016)



4. World's Biggest Mobile Casino Jackpot Won by Zodiac Casino..

(28/08/2016)



5. New Zealander Rawiri Pou Hits $10 Million Mega Moolah..

(17/06/2016)



All Casino Jackpot Winners Stories