D.T. won over $20,000 playing Mega Moolah Slot at Grand Mondial Casino.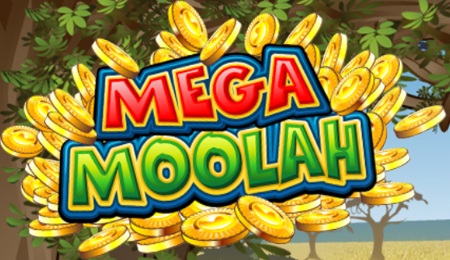 Id just like to tell you about the chain of events that led up to my winning the Jackpot. It started believe it or not when I got an email from Casino Rewards asking me to scratch the enclosed card and reveal a complimentary amount to play with. My amount was $20 which was lovely so I went and had a play on my favourite game "Mega Moolah" and as I got down to $12 I got the free spins and up my total went and from there on I just kept winning, which was fabulous as it let me keep playing for several hours.
While playing I hit the Jackpot Wheel a few times winning $10 here and there and I had noticed that my total winnings were very high and all from a complimentary $20. Then I got the Jackpot Wheel again, thinking that I was in line for another $10 or if lucky maybe a $100 win, I got up to make myself a coffee while the wheel was spinning and as I was pouring my cup of coffee I glanced over to the computer expecting to see the red slice for $10 then I was shocked to see it had landed right in the middle of the yellow slice - I saw the numbers that had come up and saw $21,995-00 and then reality hit and all I could get out of my mouth was screaming my husbands name over and over!
He of course comes running thinking the cat had brought a mouse in or something similar and when I showed him, he gave me a big hug and lots of kisses and it was as if we had won a million dollars on lotto as the feeling was just awesome. Of course I kept myself a small amount to keep playing with and withdrew the rest. Our winnings came through 2 days ago and I have been on a very serious spending spree and am now all shopped out but very, very happy.
I wanted to thank you all aCasino Rewards for all your kind words after I won. Every time I have had the occasion to deal with the team at Casino Rewards, nothing has been a problem and they have always been happy and willing to help me with whatever query I had. Lastly Anthony my biggest thanks have to go to you, I have enjoyed reading your emails and corresponding with you, and thats not just sucking up so you will give me a big bonus, it is said from the heart, as you have treated me as if I was your best customer and always made me feel "Special", Cheers Anthony all your "Good Lucks" have paid off.
Related Winners Articles:
1. Casino Rewards Mega Moolah Slot Creates Another..

(05/11/2011)



2. Player A.D. won 3,841,871.46 Euros on Mega Moolah Slot off a 50..

(23/10/2011)



3. Festive Cheer At 32Red - Millions In Payouts And Three Big..

(04/01/2011)



4. Recent Jackpot Winners On Various Mega Moolah Progressive Slot..

(20/05/2010)



5. Another Players Wins Week After Week On Mega Moolah Slot Whilst..

(07/03/2010)



All Casino Jackpot Winners Stories
WINNER STATS:

USA - Is This Your GEO?
We try to show casinos that are available in your location (jurisdiction). If that's not your country (you're on a trip/vacation or use a VPN), you may change it below.