Mary M Wins GBP31,789 on Tycoons Treasure Slots at JackpotJoy.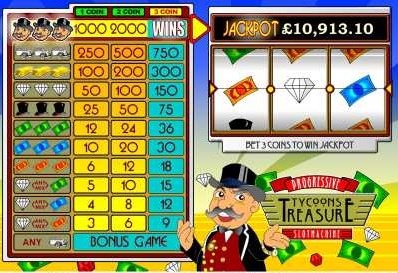 Whilst it's always fun hearing what Jackpotjoy winners have planned for themselves with their new mounds of cash, it's even better hearing what their friends and family might be getting treated to in the process.
Following her brilliant Tycoon's Treasure slots win of £31,789, Mary W spoke to us about some of the people she would be helping out with her new fortune, and the happiness that being able to do so gives her.
"I'm so, so happy. I was not simply excited. I fainted! I could not believe that I had won. I really couldn't! You see other people do it but never think it will be you" began Mary.
"I won just over £1,000 in March last year and thought it was fantastic. I'll be able to do lots more with this win. There is so much good that can be done! My grandson will be going to university this term and so I'll be able to help him out."
Following the education theme, Mary will be helping another grandchild to progress with their studies.
"My young granddaughter just got through an operation on her spine and still managed to sit her exams, getting 5 A grade A Levels and three B grades, so I'll be helping her to further her education. Who knows, she might have a few degrees coming her way!"
Then there's what Mary will be doing for herself and husband.
"It might sound strange but being 82 and 83, my hubby and I have been talking about buying ourselves plots for our graves. They're really costly and we have never had much money so it seemed a bit difficult. Now we can buy them!" she explained.
Mary's plans just go to show what an impact Jackpotjoy wins can have on its members, and that's not even factoring in the hours of entertainment there is in chatting with fellow players of the JackpotJoy site's many award winning games.
"Like I said, a lot of good will be done with this win. It is not about having won, but how I will be able to help others, just from enjoying my games. Thanks a lot for my win!"
Related Winners Articles:
1. Karen H Wins £33,693 Tycoon's Treasure Jackpot At..

(09/03/2007)



2. Susan W Grabs 20,151 Pounds Tycoons Treasure's Progressive..

(26/12/2006)



3. Lucky Jackpotjoy's Player Tracey L Wins 16,385 Pounds On..

(23/06/2006)



4. Joan M Hits Big 26,000 Pounds Sterling Jackpot On Popular..

(25/02/2006)



5. 52,025 Pounds Winner Roger G Loves Tycoon's Treasure Slot..

(14/01/2006)



All Casino Jackpot Winners Stories
WINNER STATS:

USA - Is This Your GEO?
We try to show casinos that are available in your location (jurisdiction). If that's not your country (you're on a trip/vacation or use a VPN), you may change it below.