Rand W, from New York, won $64, 196.70 when he hit a Treasure Nile Jackpot at 7 Sultans on September 24.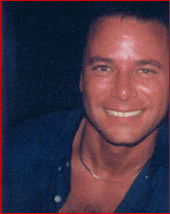 What did you do when you realized that you'd hit the Jackpot?
When I realized I had won the jackpot I was in utter disbelief. I started shaking and crying when I finally realized what had just happened. I called a few friends and family to share my good fortune with them. Everyone was happy for me. I'm still in shock!
How will you spend your winnings?

I will spend part of my winnings by taking my family on a trip for Christmas this year as well as doing some other travelling myself. I plan on investing the bulk of the money for my future however, unless I can figure out a lucrative business for myself.
What do you do for good luck?

I can't think of anything in particular that I do for good luck. The win was rather flukey in the way that it came about as Treasure Nile is not one of my favorite games that I typically play. I was just trying to qualify for the $10,000 Month of Mystery contest.
What piece of advice has most helped you through life?
The piece of advice that has most helped me through life is that Life's Too Short and You Only Live Once so make the most of every day!

Describe in detail your dream holiday destination.
My dream holiday destination would have to be a trip around the world. Travelling is one of my very favorite hobbies and there are so many places that I'd like to see that it's impossible for me to choose just one.
Is there anything else you would like to tell us about yourself?
At present I am an unemployed soon-to-be 42-year-old. I am single and live alone. I was involved in a 13-year relationship until my partner made the choice to commit suicide in July of 2002. I've been trying to cope with the death for more than 2 years and I can only hope that this win will somehow change my life for the better and help me to move on with my life and deal with my grief.
About Fortune Lounge
Fortune Lounge , one of the oldest and largest online casino groups that unites 9 top quality casinos and 2 poker rooms. All Fortune's casinos use Microgaming software, most of them latest Viper software. Visit any Fortune Lounge online casino, you're gambling in a safe, reputable and reliable online gambling environment. Their know-how and professionalism ensure a pleasurable, entertaining and rewarding online gambling experience for you. And that they back this up with 24/7 support, independently audited reviews and open communication. Fortune Casinos always offer generous sign-up and deposit bonuses, plus hottest promotions, lucky draws and progressive games. Fortune Lounge Casino group now include the following online casinos: 7 Sultans, Desert Dollar, Vegas Palms, Vegas Villa, Platinum Play, Havana Club, Royal Vegas, Vegas Towers, Fortune Room, 7 Sultans Poker and Royal Vegas Poker.

Monthly Casino Winners Stories

WINNER STATS:

USA - Is This Your GEO?
We try to show casinos that are available in your location (jurisdiction). If that's not your country (you're on a trip/vacation or use a VPN), you may change it below.