S.S. won €22,514 on Cash Splash 5 Reel at Luxury Casino in August 2016.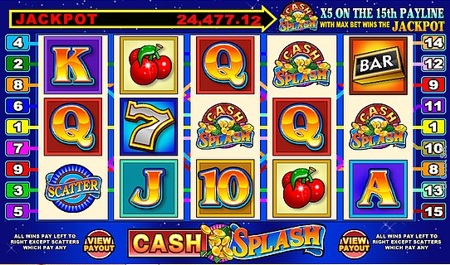 First of all, how do you feel?
I still cant believe it - its the very first time in my life that Ive ever won so much money!
How will you be celebrating your win today ?
I will open a bottle of wine
What do you enjoy most about playing at Luxury Casino ?
Good games + great choice
You won playing Cash Splash, what is it about this game that you enjoy most?
I read that its always good to play games with high jackpots
Any specific reason why you were playing that day? / you decided to play?
I saw an advertisement and decided I wanted to try my luck
Who did you tell first and what was their reaction?
My partner gave me a gentle clip on the head! They wont believe it until the money has arrived.
Do you have any plans on how to use your winnings?
It is my partners birthday soon and I want to buy her a greenhouse and a cruise trip.
What would you say to our players? Any tips or tricks?
Always try - never give up!
Related Winners Articles:
1. S.S. won €23,007 on CashSplash at Zodiac Casino in May..

(09/05/2016)



2. M.S. won €31,805 on Cash Splash 5 Reel at Zodiac Casino..

(07/08/2016)



3. J.H. won $23,739 on Cash Splash 5 Reel at Zodiac Casino in..

(02/08/2016)



4. K.S. landed an impressive CA$16,708 win in October 2015 playing..

(26/10/2015)



5. Marcia A Won 7 Progressive Jackpots In 5 Years At Casino..

(07/07/2006)



All Casino Jackpot Winners Stories