August 2016 Online Casino Winners Stories.
August 28, 2016. World's Biggest Mobile Casino Jackpot Won by Zodiac Casino Player.
Zodiac Online Casino has just announced that one of their players has won a record-breaking mobile jackpot of $11,610,536.59. Player 'D.P.' won this life-changing amount by betting only $1.50 using her iPad on the progressive slot Mega Moolah. On Sunday 28th August the stars aligned for the lucky player and a spin of the wheel saw him land a jackpot worth €7,968,311.26! "I searched for casinos with..
August 20, 2016. Congratulations to P.S. who had an incredible month playing at Golden Tiger Casino Mobil.
On August 3, she landed a whopping single payout of over CA$379,000 playing Break Da Bank Again! "Oh my goodness, I cant believe my luck today. I got a huge win, something I was always dreaming about. If you could see my account, you wouldnt believe it either. WOW I am so excited." Her lucky streak continued and she went on to add an extra CA$317,584 worth of payouts to her playing kitty before..
August 16, 2016. Maureen M Won a Fortune on SNAP! At JackpotJoy Casino.
Maureen M was delighted with her £1,000 win on Snap! At JackpotJoy Online Bingo and Slots site. Here is what she said about her recent win: "I just wanted to say a big thank you for my surprise win of £1,000! It was a fantastic win and so unexpected, I was going to stop playing for the night but then I saw my balance jump to £1,000 - I had to double check it was correct! I was so happy..
August 11, 2016. D.A. won GBP22,929 on Cash Splash 5 Reel at UK Casino Club in August 2016.
Hi, Presently I feel totally in shock, I stared at the page for at least 5 minutes before carrying on playing. No plans yet until the funds are in my bank account. I enjoy playing; with Cash Splash I like the win amounts. I took a picture of my win, told my 16 year old daughter and showed her the photo of the winning page. The winnings will help pay off some debts and hopefully use some for a..
August 8, 2016. S.S. won €22,514 on Cash Splash 5 Reel at Luxury Casino in August 2016.
First of all, how do you feel? I still cant believe it - its the very first time in my life that Ive ever won so much money! How will you be celebrating your win today ? I will open a bottle of wine What do you enjoy most about playing at Luxury Casino ? Good games + great choice You won playing Cash Splash, what is it about this game that you enjoy most? I read that its always good to play games with..
August 7, 2016. M.S. won €31,805 on Cash Splash 5 Reel at Zodiac Casino in August 2016.
First of all, how do you feel? Fantastic. I cant believe it. I work at a land based casino and every day I see customers winnings. But Ive never seen such a big amount. Since I won, I have been promoting Casino Rewards a lot. How will you be celebrating your win today? On the first of October, I will celebrate my 25th wedding anniversary with my husband; I will be painting the town red! What do you..
August 5, 2016. F.Z. won €10,014 on Mega Moolah at Zodiac Casino in August 2016.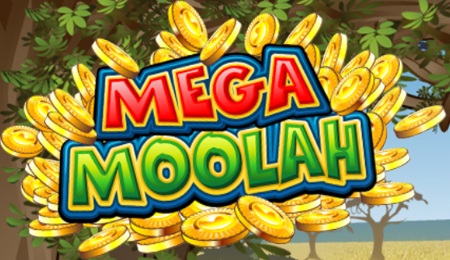 Hello! First of all, thank you for your message.
Mega Moolah is extraordinary as well as the entire staff at Zodiac Casino.
Tomorrow is my birthday and I'm definitely in better mood to celebrate now!
Mega Moolah - is a millionaire-maker Microgaming slot that is available in 5 slot versions plus mobile game with the same huge jackpot.
August 5, 2016. Shirley D Won Bundles on 90 Ball Bingo at JackpotJoy Casino.
Shirley D was so happy with her £1,402 win on Tiki Bingo at JackpotJoy Bingo site! She said to JackpotJoy's casino manager: "It was so exciting watching my game and seeing all the numbers tick down! Thanks to my win I've been able to buy a brand new boiler. Thank you so much!" Well done Shirley! Tiki Bingo is one of the most popular rooms with cards from just 1p. The Progressive Jackpot can..
August 2, 2016. J.H. won $23,739 on Cash Splash 5 Reel at Zodiac Casino in August 2016.
I am very surprised and I will celebrate my win with my family. I enjoy the entertainment of the games and I played Cash Splash because I noticed that it rewarded quite often until I won the prize. I couldnt believe it when it happened. No particular reason why I decided to play really, I was simply having fun and I was big surprise. It all happened very quickly, I saw that the Splash symbols appeared..
August 1, 2016. V.K. won €44,125 on Treasure Nile at Zodiac Casino in August 2016.
How do you feel? Great, as you can imagine! How are you going to celebrate your win? We'll have a drink to celebrate today, but the real celebrations will only start when the money has hit our bank account. Once we've received the money, we'll tell the kids and start packing our bags. What do you enjoy the most about playing at Zodiac Casino? It's neat, has many offers and a user-friendly website; all..
All Casino Winner Stories
Previous Monthly Casino Winners News:
Aug '16
Jul '16
Jun '16
May '16
Apr '16
Mar '16
Jan '16
| | | | | |
| --- | --- | --- | --- | --- |
| Player | Win | Game | Date | Casino |
| D.P. | $11,610,536 | Mega Moolah | Aug 28 | Zodiac Casino |
| P Player | $1,130,664 | Super Star - Gold Mega Jackpot | Aug 02 | Party Casino |
| Player SV | £622,105 | Mega Jackpots Cleopatra | Aug 13 | Sky Vegas |
| G.Z. | $469,200 | Pretty Kitty | Aug 13 | 7 Sultans |
| S.M. | $404,000 | Aces and Faces | Aug 04 | Royal Vegas |
| James | £301,291 | Genie Jackpots - Mobile | Aug 09 | William Hill Vegas |
| P.S. | CA$379,300 | Break da Bank Again - Mobile | Aug 03 | Captain Cooks Casino |
| Player 10p | £191,037 | Tiki Temple | Aug 14 | JackpotJoy |
| Y.A. | $243,000 | Pretty Kitty | Aug 07 | Royal Vegas |
| D.O. | AU$289,600 | Liquid Gold | Aug 26 | Royal Vegas |
All Winners of August 2016, Top Games and Daily Stats »
WINNER STATS:

USA - Is This Your GEO?
We try to show casinos that are available in your location (jurisdiction). If that's not your country (you're on a trip/vacation or use a VPN), you may change it below.