September 2015 Online Casino Winners Stories.
September 20, 2015. J.H. won GBP27,000 in September 2015 playing Classic Blackjack GOLD Series.
Over the moon doesnt come close to what I felt once I pressed the withdraw button! My friends say they have never met anyone as lucky as me (trust me not all the time). What I do know is that God is on my side and he is obviously shining a path for me. Why do I play Blackjack? Because its simple and quick; double or nothing! I always believe in life that you have to risk big to win big. My initial..
September 19, 2015. A.B. spun his way to a $352,125 win in September 2015 playing Thunderstruck.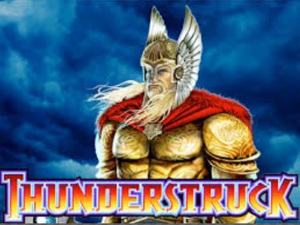 I decided to try my luck again after reading the newsletter from the 4th of September. Ive been playing Thunderstruck for years. Its my favourite game. I couldnt believe my eyes when I had the winning combination during the Freespins round and won this amazing amount!
My experience with Casino Rewards is only positive. Starting from the moment I won, to withdrawing my win, everything is very professional. I can only recommend Casino Rewards!
September 19, 2015. Jenna P Wins $22,678.73 at Slotocash Mobile playing Naughty Or Nice slots.

Jenna P
hit it big at
Slotocash Mobile
this week winning a
$22,678.73
Jackpot! Jenna hit the Jackpot playing RTG's Naughty Or Nice slot game, after activating the free games feature 'Nice Girl Free Games'. Congratulation Jenna and Happy Spending!
September 13, 2015. First time player S.K. won over CA$414,000 on Major Millions in September 2015.
Dear Zodiac Casino, Its true! I won! I had only been playing a very short time when I hit the jackpot on Major Millions - what an amazing feeling it was!The first thing I did was call my best friend who also enjoys playing the games through Zodiac! Ive got to admit, I was extremely sceptical that I would actually receive any of the win, this kind of luck does not happen to a girl like me, but as the first..
September 11, 2015. T.S. won GBP23,500 in September 2015 on Cash Splash at Zodiac Casino.

I received an email from Zodiac Casino and decided to play. I tried multiple games and then decided to play CashSplash. It was very early in the morning and Id been playing for about an hour when I won. When I saw the win I thought, can this be real?!
My mum was the first person I told and even she didnt believe me that Id won. I havent even decided yet what to do with my winnings - I might treat myself to a nice holiday!
September 9, 2015. During the FreeSpins on Mega Moolah Isis in September 2015, K.K. reeled in a €26,284.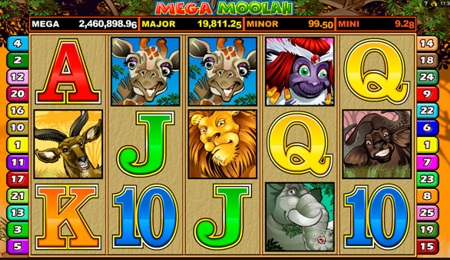 I turned my Virtual City free bonus into a huge win on my favourite game, Mega Moolah Isis. I won €26,284 during the Free Bonus game - I have never won so much! The casinos live support was really great and they helped me in every way. I am currently unemployed so I am happy that I won! My tips for other players: start with small bets and change slots. I think Virtual City Casino is a wonderful casino!
September 6, 2015. T.J. won CA$45,000 on Game of Thrones™ in September 2015 at Zodiac Casino.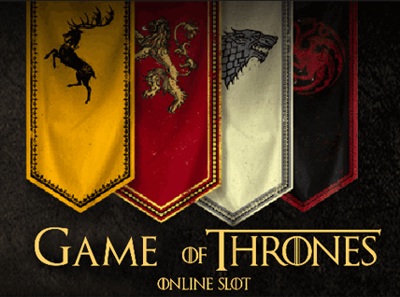 I had some free time and Id watched the series before so I thought I might give it another try.
After playing for about 20 minutes, I hit the big win; this is my first big win online! I didnt believe it when it happened; I just watched the dollars going up and up.
I think your casino is really well laid out and the games are a lot of fun. Id encourage other people to play at Zodiac Casino.
September 5, 2015. Mega Fortune Dreams Come True for 3M EUR Jackpot Winner from Finland.
NetEnt's Mega Fortune Dreams slots game has paid out its sixth million euro jackpot this year, with one lucky winner in Helsinki landing €3,020,367.95 on Paf Casino. Today's announcement from NetEnt, the leading digital entertainment company which provides solutions to the world's most successful casino operators, is the seventh largest in Paf history and came from a 40 cent original stake on..
September 4, 2015. A.J. won €15,000 on Jewels of the Orient in September 2015 at VirtualCityCasino using her winn.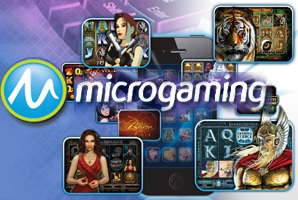 I played at the Casino tonight because I won a little amount in your first $15 Million Giveaway draw. I played Jewels of the Orient because I love that game; its one of my favourites. I regularly win at your casino! I felt a huge joy, and I thought I would treat my family!
I am not an expert but I enjoy my time in front of my screen; I like the adrenaline I get when playing! My loyalty to your casino paid off! I would like to thank the Casino for this win and I am very happy about my membership because I am never disappointed!
My tips for other players: stick to the game you like, you have to believe in your luck!
All Casino Winner Stories
Previous Monthly Casino Winners News:
Sep '15
Aug '15
Jul '15
Jun '15
May '15
Apr '15
Jan '15
| | | | | |
| --- | --- | --- | --- | --- |
| Player | Win | Game | Date | Casino |
| Finnish Woman | €3,020,367 | Mega Fortune Dreams | Sep 05 | Paf |
| -- | €3,020,367 | Mega Fortune Dreams | Sep 05 | Paf |
| Nicole V. | $1,801,897 | Millionaire Genie | Sep 19 | 888 Casino |
| MsDejaVu | $958,575 | Mega Fortune Wheel | Sep 25 | Party Casino |
| P Player | $958,468 | Super Star - Gold Mega Jackpot | Sep 25 | Party Casino |
| Sameh | £423,200 | Casino Hold Em | Sep 14 | TitanBet UK Casino |
| Anon | £369,027 | Adventures in Wonderland | Sep 02 | Sky Vegas |
| S.K. | CA$414,394 | Major Millions 5 Reel | Sep 04 | Zodiac Casino |
| A.B. | $352,125 | Thunderstruck | Sep 04 | Phoenician Casino |
| Sameh | £252,700 | Casino Hold Em | Sep 20 | TitanBet UK Casino |
All Winners of September 2015, Top Games and Daily Stats »
WINNER STATS:

USA - Is This Your GEO?
We try to show casinos that are available in your location (jurisdiction). If that's not your country (you're on a trip/vacation or use a VPN), you may change it below.