May 2006 Online Casino Winners Stories.
May 31, 2006. Player Of The Month Of May At Monaco Gold Casino Won A Total Of $811,881.
Daniel B., account no. MDR47**92, a regular player at Monaco Gold online casino, won an incredible Grand Total of $811,881.70. The largest winning streak in May! This is how he pulled it off. On May 3rd, he won $180.350.00 playing A Night Out, $56,805.20 playing Dr. Lovemore, $7,410.00 playing Spin $2 Million and $6,144.50 playing Desert Treasure. On May 12th he won $103,397.50 playing A Night Out slot..
May 29, 2006. David S. Hits $179,465 Treasure Nile Jackpot At 7 Sultans Casino.

Congratulations to
David S.
who won large
$179,465
jackpot on
Treasure Nile
progressive slot at
7 Sultans
online casino on May 27th. Treasure Nile, the popular Microgaming slots game with 5 reels and 9 paylines, offers a great number of winning combinations (35) to win on every spin, and a progressive jackpot of at least $40,000.
May 27, 2006. Jody J Wins Diamond Ring In Diamond Club Casino Raffle.
Lucky player Jody J., acoount number DCR53**42, is the proud new owner of a beautiful Diamond Ring after winning the diamond ring raffle at Diamond Club online casino. Here is what she had to say to the casino manager: How did you feel when you found out that you won a Diamond Ring? I was VERY surprised because I have never won a raffle before, I was so excited! Are you planning to keep the ring..
May 25, 2006. US Player William C. Won The USA Casino's Las Vegas Trip.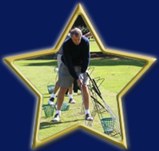 William C., Engineer from USA, won
Las Vegas Trip
in the
USA online casino
promotion. William said that he start gambling at online casinos 5 years ago - "and loving every minute". He had chosen USA Casino because he liked the games including his favorite ones: Roulette, vacation station, and slots in general. When asked whether this is his first time winning, he said "Yes - It's great thanks." Congratulations to the winner!
May 25, 2006. Gloria G. Wins $25,844 Bullion Bonanza Jackpot At Jackpotjoy.
Before she won this $25,844 jackpot on Bullion Bonanza at Jackpotjoy, the most money Gloria G. had ever won was $20 on a Lottery ticket! "I never thought of myself as a lucky person - although I have done quite well in the Bingo Chat games." Gloria says, still catching her breathe after her amazing big win. "I was playing Bingo as usual when the big Bullion jackpot caught my eye and, well, the rest is..
May 23, 2006. Fourth Jackpot Of The Year At Slotland Casino Was Hit By Player CHEWEMUP.
Lucky slots player CHEWEMUP became Slotland's fourth jackpot winner of the year 2006, by capturing $97,179 while playing Striking Sevens video slot on May 2. That's the second time this new slots game of Slotlad online casino has hit the jackpot this year! We were able to catch up with CHEWEMUP to hear how this came about. Here is his story about this remarkable win: "This is my second time around as a..
May 21, 2006. Party Casino Player 'Phantom25' Hits Record 579,000 Euros Jackpot On Super Star Slots.
Party Casino is proud to announce its biggest ever winner in Germany. A 30-year-old food industry manager from Central Germany scooped a record-breaking 579,000 euros ($765,459.00) on the Super Star Mega jackpot slot machine game on May 6, 2006. The lucky winner, known on both Party Poker and Party Casino as 'Phantom25', is living up to his name. He wants to vanish quietly with his monster jackpot..
May 20, 2006. Donna S Wins $162,261 Gold Rally Jackpot At Diamond Club Casino.
Donna S., acct. DCR50**92, is the newest Gold Rally jackpot winner. She won an incredible $162,261.47 progressive jackpot on May 15th at Diamond Club online casino. Wild West themed Gold Rally slot is now available in new 9-reel version that became very popular - last year 2 jackpot over $1 million have been hit on Gold Rally. Donna S., recent Gold Rally winner told in her interview: How did you feel at..
May 17, 2006. Prestige Casino Player Donald Reddy Wins $12.5K On Keno.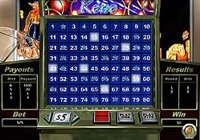 Donald Reddy, account number PRR52**02, won $12,574.00 playing
Keno
at
Prestige Casino
on May 14th. He is a Silver member of the casino's VIP players club. Prestige online casino offers 2 different keno games with $10,000 jackpot for a $1 stake (bets: $0.25-$5). The payouts are exactly the same on both of them. The only difference is that the 'Keno Xperiment' game includes the option of carrying out random picks of 2-10 numbers for you. While the highest return is the pick-8 at 92.75%.
May 16, 2006. Lucky Slots Player William Z. Won $207,230 On 'A Night Out' Slot Machine At Carnival Casino.
William Z.
wins
$207,230.00
on a single spin of the wheel of
"A Night Out"
slot machine on May 14 AND
$67,310.00
on May 10 in
Carnival online casino
. William is a Royal member of VIP club at Carnival casino. It's two jackpots in just 5 days! A Night Out is a Playtech's non-progressive video slot that generates large regular wins.
May 13, 2006. Pat And Mary B. Enjoy Relaxing Evenings Of Playing Video Slots.
Mary B told her story about online gambling experience: "Since our kids have grown up, my husband and I finally have time to relax and have fun with just the two of us. Being in our mid-forties, we decided that it's not too late to pursue our dream of seeing the country... by motorcycle. We bought a 2003 Harley-Davidson 1200 Sportster, and have spent most weekends cruising. We started by exploring the rest..
May 10, 2006. Lucky Player Lynn G. Wins $8,000 At Royal Vegas Casino On Bush Telegraph Slot.
Lynn G. hit $6,990 jackpot while playing Bush Telegraph video slot at Royal Vegas online casino and cahsed out $8,000. Here is the story: "One day, I came home from work, tired and crabby, as usual. It had been a long day, you know, the kids, the job, the hubby, the dog..." "When my husband went to bed, I logged into my Royal Vegas account. I really didnt have extra money to play with but needed something..
May 8, 2006. Adele P. Wins $31,473 Jackpot On Diamond Valley Slot At Prestige Casino.
Player Adele P. won $31,473.64 on May 2nd playing Diamond Valley $1-coin progressive slot at Prestige online casino. Prestige Casino is one of the Prestige Gaming group's casinos, operated from 2000. The casino offers over 70 Playtech games including large 7-digit progressives, and attractive welcome bonus of up to €/£/$800 free. Diamond Valley is a 5-reel, 5-line video slots game with a minimum..
May 5, 2006. Fortune Lounge Winners Wall - 2006 Progressive Jackpot Winners List.
Congratulations to Marsha R. who won $93,600 on Tomb Raider video slot in a single win! She won a total of $124,963.75 on Tomb Raider in just one week. The list of winners on the Fortune Lounge winners wall continues to grow at an ever-increasing rate. Keep playing and soon we could see your name added to the list of winners. DATE WON PLAYER AMOUNT GAME CASINO May 3..
May 3, 2006. Lucky Mom Tammy H. Hits $24,899 Jackpot On Fruit Fiesta Slot At Platinum Play.

Tammy H.
won
$24,899.62
jackpot on the
Fruit Fiesta
progressive slot on
Platinum Play online casino
on May 1, 2006. "When the big green screen popped up saying 'Congratulations,' I just sat and stared at it for a few moments. Then it dawned on me that it was me the screen was talking too, not some other lucky person as usual. I really could not believe it. I called my oldest son to take a look. He gave me a big kiss and said, 'Way to go, Mom.'" said the winner.
All Casino Winner Stories
Previous Monthly Casino Winners News:
May '06
Apr '06
Mar '06
Feb '06
Jan '06
Dec '05
Nov '05
All Winners of May 2006, Top Games and Daily Stats »
WINNER STATS:

USA - Is This Your GEO?
We try to show casinos that are available in your location (jurisdiction). If that's not your country (you're on a trip/vacation or use a VPN), you may change it below.